May 5, 2021 01:02 PM Central
Claudette Ross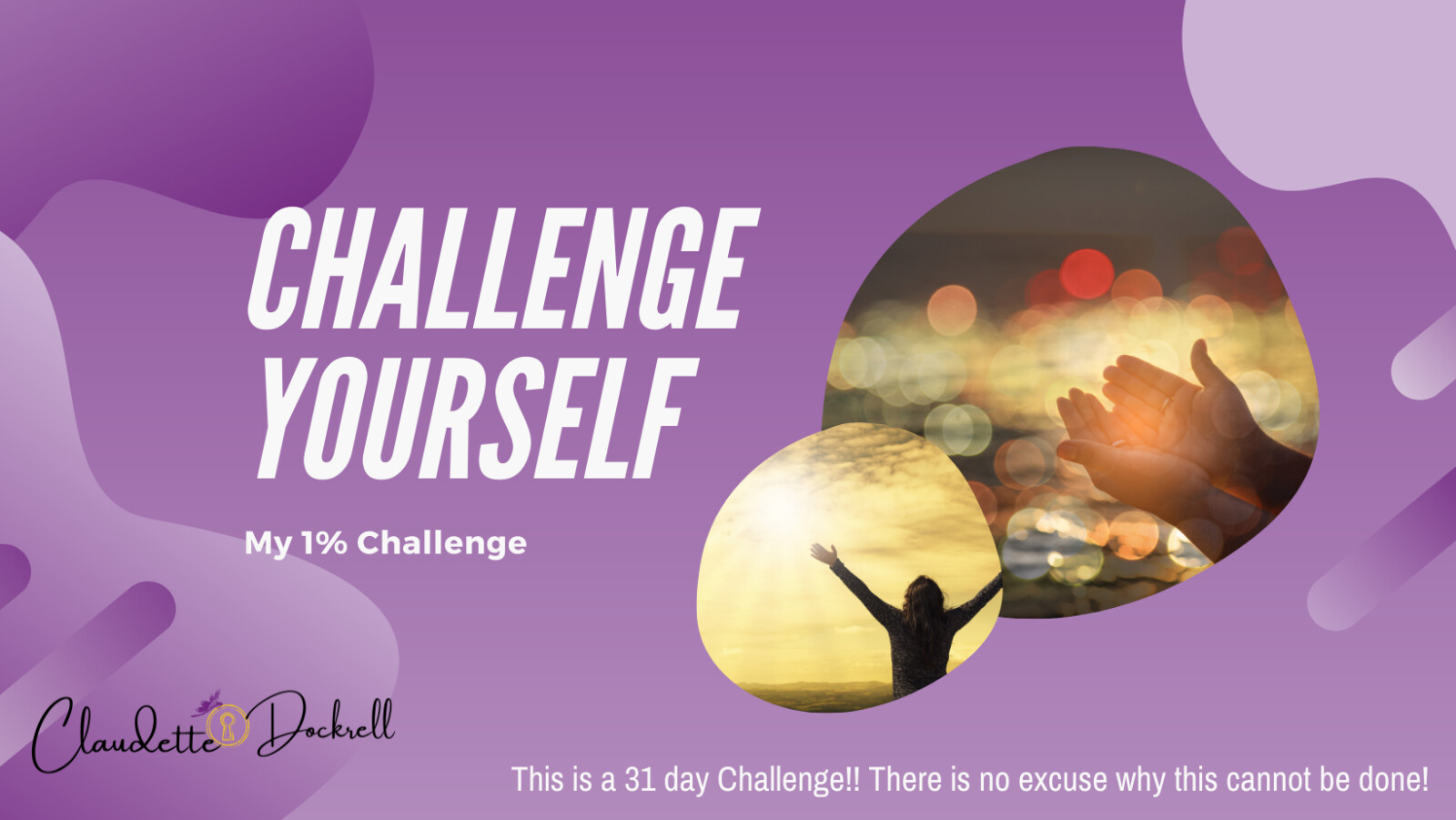 My 1% challenge
I am not sure where to begin as my heart is overflowing with JOY!! Joy from following what GOD has planted on my heart of what to do and what to say!
A few months back I was feeling a bit overwhelmed with all the things in life. I knew that there had to be a way to make things more simplistic. I knew that there had to be a better way of reaching my goals. I spent lots of quiet time with my LORD! What came next out of this was really mind blowing!!!
So I was mentioning to the girls in a group that I am part of about doing my 1% of my cleaning.
The more that I did the more percentage that got done. Then I wanted to do the 75 Hard challenge! So I set out to do that!! Well I soon realized that because I had not worked out for so long that my body really is SO out of shape! So then I felt so defeated! I decided I was not going to be in a negative mindset!
Have you ever felt SO defeated!! That you feel like such a failure!!! Well I decided to change my mindset on this and I am not a failure! I decided to fail forward! I decided to take a stand in what I was going to do!
This is where my 1% was born!! This is where the birth happened when I decided I was still going to walk however I was going to do my 1%!!! Well it is working out very well for me! I am doing things at my own pace! After spending more time with GOD I soon realized that I would do a 1% challenge for 31 days with my amazing community on Facebook .
My community is called from Grace & Tenderness to Fierce and Fearless! Feel free to click Here!! To Join the Free Challenge!!
Here are the amazing Testimonies coming out of my Group!!! These Ladies are becoming Fierce and Fearless!!!! My Cup is Overflowing!!