Nov 8, 2021 06:19 AM Central
Claudette Ross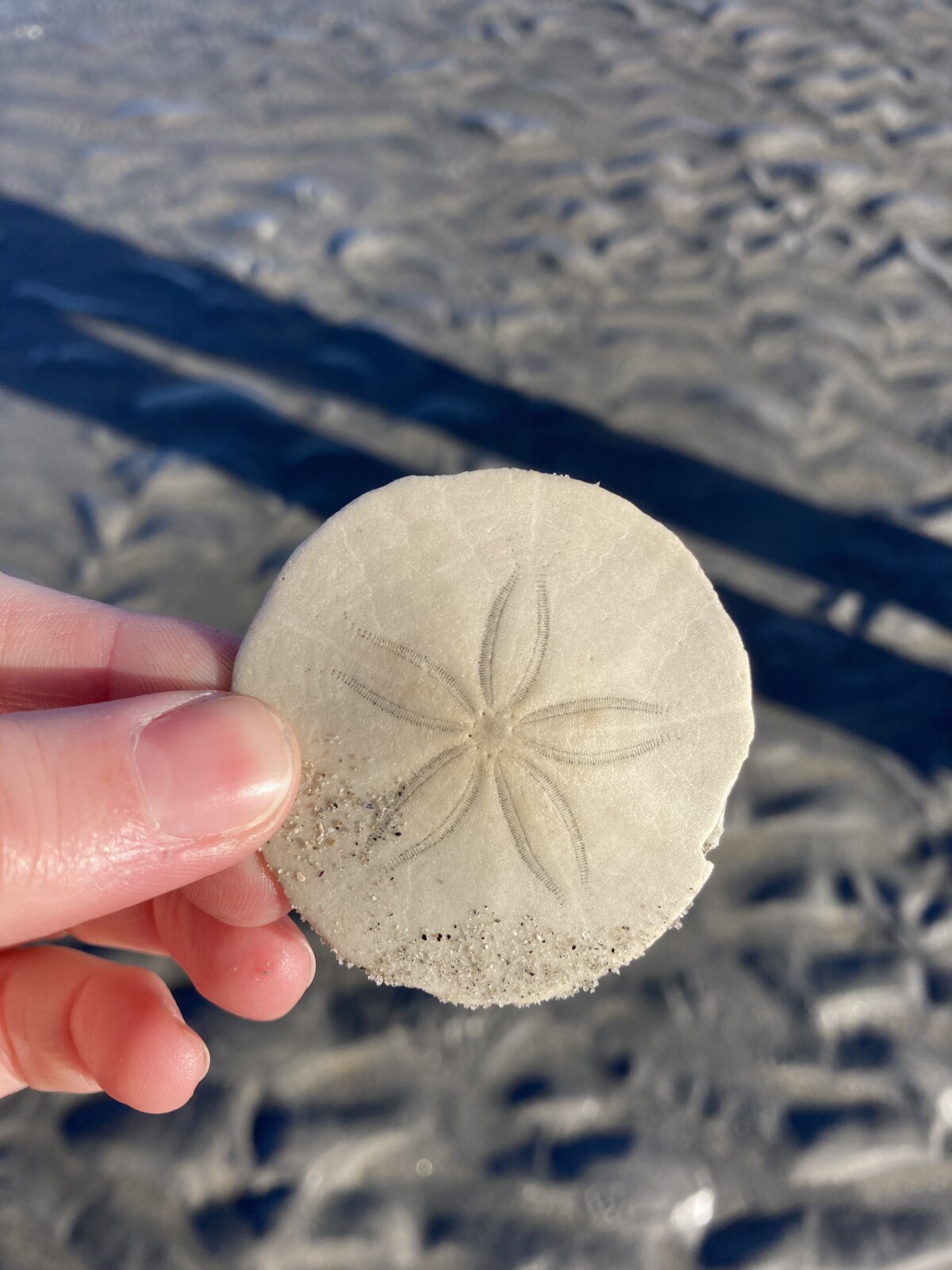 Are you like a Sand Dollar?
Yesterday we explored 3 beaches in the Liverpool area in our beautiful province of Nova Scotia, Canada.
This morning as I was reminiscing as I held one of the several sand dollars we had found, I started to think. It was on the third sandy beach we had walked that we found those amazing beautiful sand dollars. On the other two beaches we had not seen one.
Were we looking for them? Were they still on the other sandy beaches too? How many more would we have found?
I am thinking that you are just like that sand dollar. Are you hidden? Half covered up? Fully covered up just beneath the sand? Buried really deep under the sand or still way out in the ocean just floating around? Take some time to think about this.
Where are you in your life? Where do you want to be in your life? Do you want to stay hidden or do you want to be uncovered? Do you want to be the center of attention?
When the first sand dollar was found I was beyond excited!!! This is the first sand dollar that had ever been found on the beach that my friend had found with me. I was almost shrieking with excitement. I believe I shocked my friend a bit ha ha ha! So as we found the second, third and forth sand dollars and so on I calmed my excitement. Even though I was still over the moon excited ha ha!
There was a lady that was doing a power walk along the beach in her rain boots, walking so many steps and bending over to grab up the treasures that laid on the beach. She was laser focused on what her mission was to find all the dollars she could!
Are you laser focused on what your mission is in life?
Do not stay hidden! You have so many gifts my friend… use them!
Sometimes we are half hidden so that the right opportunity comes and just grabs us up!
" When they saw the star, they were overjoyed." Matthew 2:10
written by Claudette Ross (c)2021